Recherche
Qu4tre à 4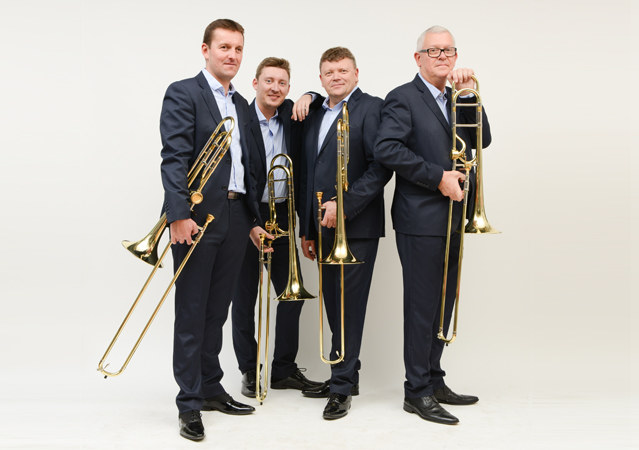 Quatuor
These four musicians originally herald from the Pas de Calais in the Northern part of France. It is there that they continue their musical journey, working in the region and teaching in the national conservatories.
The program offered by the ensemble "Qu4tre a 4" is not only eclectic but also reflects the repertoire for four trombones. From transcriptions to original works, the four trombonists help you discover the richness of their instruments through their musical sensitivity.
Each of them a proven professor, they like to add educational touches to their appearances, not only with master classes but also with tailor-made musical fairy tales especially designed for their ensemble. They represent the "French" trombone school with dignity, showcasing its characteristics by appearing at the most prestigious international festivals (Paris, Valencia, Lausanne, New York).
Members:
Instruments
CREATION 421 New York – Tenor Trombone

Retour en Haut