Recherche
Taylor HUGHEY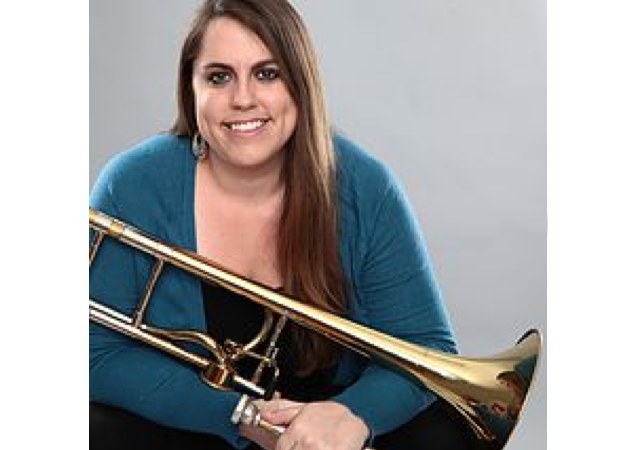 Freelance peformer et professeure
Taylor Hughey, a Los Angeles¬ based trombonist, is on faculty at the Colburn School as the studio trombone instructor for the School of Performing Arts.
Her responsibilities include teaching private lessons to middle school and high school students from the surrounding area, as well as helping to coordinate chamber music opportunities.
She is currently pursuing a doctorate in Trombone Performance at the University of Southern California with concentrations in Music Education, Jazz Studies, and Arts Leadership/Music Industry.
She holds a bachelor's degree in Music Education from the University of Tennessee and a master's degree in Trombone Performance from the University of Southern California.
Aside from teaching and freelancing in the LA area, Hughey is the News Coordinator for the International Trombone Association, where she maintains the news section on the ITA website and writes the general news section for the quarterly journal, Trombone.
She is also the Secretary for the Pacific Southwest Chapter of the College Music Society.
She has played with numerous orchestras in the Southeast and in California, and has presented master classes and recitals at the Big 12 Trombone Conference and colleges across the United States.
She has also performed with various recording artists, including Elton John and Barry Manilow.
Retour en Haut