Search
Jim MCFALLS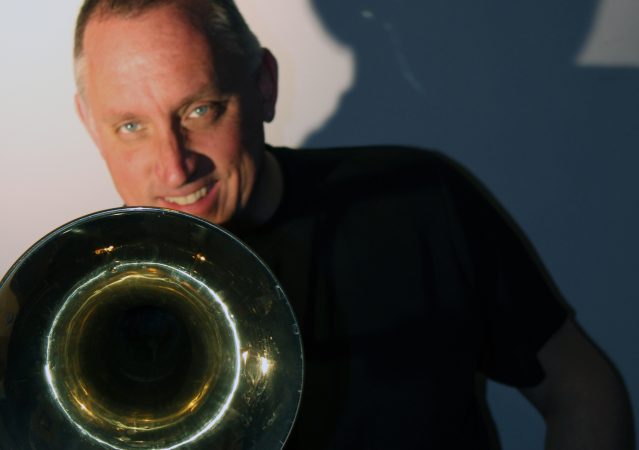 Trombonist, Improviser, Composer & Educator
After his seventeen-year worldwide touring stint with the US Army Jazz Ambassadors, Jim retired from the military in 1998 to find a variety of projects awaiting him.
As a freelance musician, he has performed in an incredibly diverse array of situations. These included a 3-year run with Chuck Brown, Washington, DC's "Godfather of Go-Go" (RIP Pops – 1936-2012) and appearances with the Baltimore Symphony Orchestra, the Harrisburg Symphony, Johnny Mathis, Michael Feinstein and the Kennedy Center Orchestra.
Jim's recording credits include a 2008 Latin Grammy Award with Dave Samuels (best Latin Jazz recording), a release as a co-leader on the Dreambox Media label with Denis DiBlasio, scores of projects as a featured soloist as well as national television spots. Currently, Jim is a member of the internationally renowned Capitol Bones and Technicolor Motorhome, voted by Baltimore Magazine in 2011 as the area's best tribute band, and he continues to perform extensively throughout the United States, Canada and Europe.
Today, Jim is in great demand as both a trombonist and educator. He has performed and recorded with a veritable "who's who" of jazz luminaries to include Dave Liebman, Lee Konitz, Geoff Keezer, Conrad Herwig, Slide Hampton, Ingrid Jensen, Clark Terry, Jim Ridl, Gary Thomas, Eddie Daniels, Hendrick Meurkins, Christian McBride, Michael Feinstein, Ron Blake, Dave Samuels, Jeff Coffin, Carl Fontana, Matt Wilson, and Toots Thielemans.
Jim's unique style of teaching – combining enthusiasm, motivation, inspiration and humor – helps create an environment where students are eager to learn and unafraid to take chances. This approach helps keep Jim busy year-round, connecting musically with students of all ages. In addition to his hectic performance and travel schedule, Jim is a full-time member of the Jazz/Commercial Music Studies faculty at Towson University, and serves on the faculty of numerous summer jazz camps.
As well as guest conducting county, district, and all-state jazz ensembles in the Mid-Atlantic region, he also appears at high schools and colleges throughout the country as a Buffet Group USA performing artist that plays exclusively on Antoine Courtois Paris trombones.
Instruments
Xtreme 430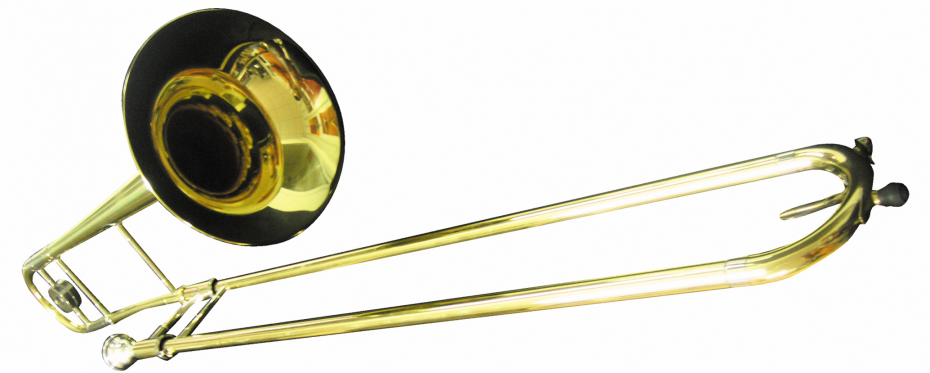 Discography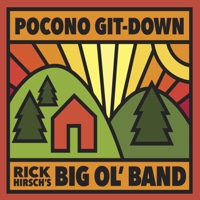 Pocono Git-Down(2017)
Big Ol' Records
The newest CD by Rick Hirsch's Big Ol' Band.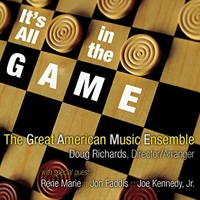 It's All In The Game(2016)
Doug Richards is an exceptional composer and arranger who deserves much wider recognition. To many people who know him, he's nearly a living legend. Despite his impressive resume, IT'S ALL IN THE GAME is his first release under his own name. The project demonstrates his talent for writing for large jazz ensembles and his artful ability to transform the old and familiar into something new and exciting. IT'S ALL IN THE GAME is a big band CD featuring the Great American Music Ensemble (GAME), made up of some of the top musicians in the mid-Atlantic area, with notable contributions by guest artists Rene Marie, Jon Faddis, and the late Joe Kennedy, Jr.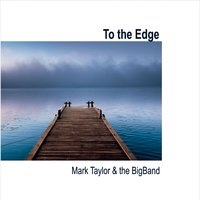 To the Edge(2015)
Writegroove Productions
Composer/Arranger Mark Taylor explores his 45 year fascination with the sound of a Big Band. 18 DC jazz musicians come together to play his music in a cohesive and effortless manner with an emphasis on "swinging"!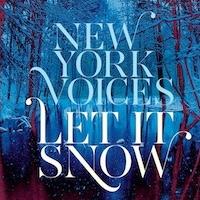 Let It Snow(2013)
Five Cent Records
Let It Snow finds New York Voices Kim Nazarian, Lauren Kinhan, Darmon Meader and Peter Eldridge celebrating a host of traditional and sacred holiday classics as well as secular favorites. With the assistance of Grammy Award winning producer and engineer, Elliot Scheiner (Steely Dan, Eagles, Manhattan Transfer, Fleetwood Mac), the quartet has fashioned an album that honors beloved songs, while incorporating sophisticated jazz and swing elements. Settings vary; a cappella performances mingle with robust arrangements featuring big band and studio orchestra accompaniment.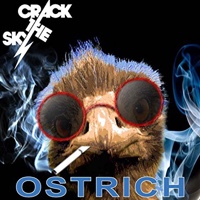 Ostrich(2012)
Aluminum Cat Recording
Not since the band's incredibly popular "White Music" CD, has Crack The Sky delivered a collection of pop/rock songs that sting while making you smile. Satirical, smirky commentary, wrapped in up tempo - yes, you can dance to it - music. Writer, Palumbo, has either hit a manic phase or is attempting to get our attention via the back door. In any event, this remarkable band once again, shows their ability to shift gears while keeping their artistic integrity intact.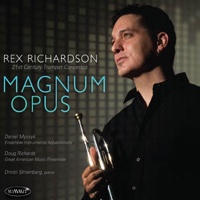 Magnum Opus(2012)
Summit Records
The title Magnum Opus has always referred to the largest or greatest work of a particular artist. For Rex Richardson, this recording represents his entire evolution as an interpreter of new music and as a composer. Featuring the work of some of his favorite collaborators, the recording demonstrates how a traditional form - the classical concerto - can continually be injected with new life.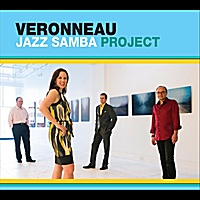 Jazz Samba Project(2012)
Veronneau Music
Veronneau's acoustic guitars, and the seductive vocals of Lynn Veronneau illuminate these original arrangements of bossa nova classics and contemporary songs, in English, French and Portuguese. WAMMIE Award-winner, Best Jazz Recording!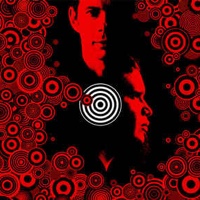 The Cosmic Game(2012)
Eighteenth Street Lounge Records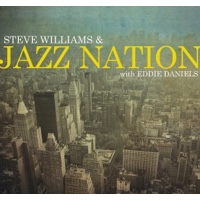 Steve Williams and Jazz Nation(2011)
OA2 Records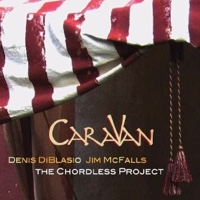 Caravan: The Chordless Project(2010)
Dreambox Media
Denis DiBlasio (baritone saxophone, flute & scat vocals) and trombonist Jim McFalls team up for a sonically adventurous set of three original compositions, a Cole Porter standard, Juan Tizol's timeless title track, and highly inventive arrangements of two surprising choices by DiBlasio and McFalls, respectively!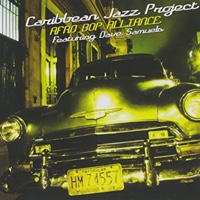 Afro Bop Alliance(2008)
Heads Up
The Caribbean Jazz Project-Afro Bop Alliance, set for release on Heads Up International, recasts nine CJP signature pieces - some by composer/vibraphonist Dave Samuels and others by Coltrane, Monk and other jazz luminaries - in a fresh new light via full-bodied arrangements by the Maryland-based Afro Bop Alliance, one of the most exciting new bands on the Latin jazz scene today.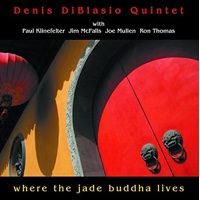 Where the Jade Buddha Lives(2008)
Art of Life Records
Art of Life Records is proud to welcome baritone saxophonist & flautist Denis DiBlasio to its roster of recording artists. Joining Denis on "Where the Jade Buddha Lives" are Paul Klinefelter on acoustic bass, Jim McFalls on trombone, Joe Mullen on drums and Ron Thomas on piano (Paul Klinefelter, Joe Mullen and Ron Thomas can also be heard on the Ron Thomas Trio's-"Music In Three Parts" CD, Art of Life AL1010-2). The album features seven songs composed by Denis specifically for this quintet in addition to Rimsky Korsakov's 'Song of India' and 'The Long Goodbye' which was written by the quintet. "Where the Jade Buddha Lives" was recorded and mixed by Glenn Ferracone at The Music Centre in Exton, Pennsylvania on August 27th, 2006. All tracks have been digitally mastered using 24-bit digital technology.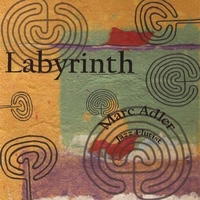 Labyrinth(2008)
Marc Adler Productions
or this unique collection of original works and arrangements that provide plenty of opportunities for intense and inspiring improvisation.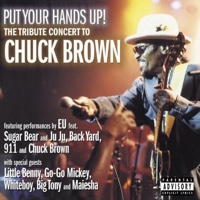 Put Your Hands Up! The Tribute Concert to Chuck Brown(2008)
Raw Venture Records & Tapes, Inc.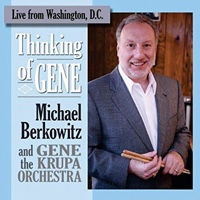 Thinking of Gene(2007)
Sea Breeze Records
A blue chip ensemble that makes every tune come alive! This big band continues to honor Gene Krupa's music, bursting with the sort of energy and prowess that define contemporary big band jazz.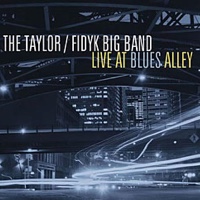 Live At Blues Alley(2006)
Writegroove Productions
For their 2nd release, the swinging big band co-led by former Stan Kenton arranger Mark Taylor and drummer Steve Fidyk, recorded sets from a run at Washington DC's Blues Alley. With Fidyk's tight ensemble made up of DC's finest and the outstanding writing and arranging of Taylor, this recording is a do-not-miss for lovers of the modern big band.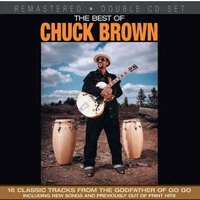 The Best of Chuck Brown(2005)
Raw Venture Records & Tapes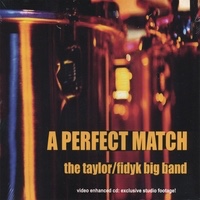 'A Perfect Match(2003)
Writegroove Productions
Swinging big band co-led by former Kenton arranger Mark Taylor and drummer Steve Fidyk. "Their new Cd is powerful, fresh, honest and a lot of fun to listen to. The playing is superlative and the writing is great.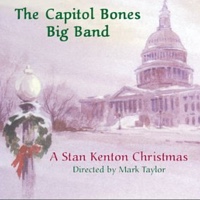 A Stan Kenton Christmas(2002)
Ars Nova Singers
Experience the incredible sound of the all-brass Capitol Bones Big Band, playing both classic and fresh new Christmas arrangements!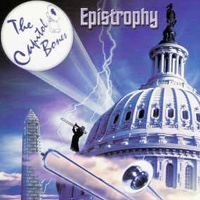 Epistrophy(2000)
Sea Breeze Records
Retour en Haut