Recherche
Vincent Lepape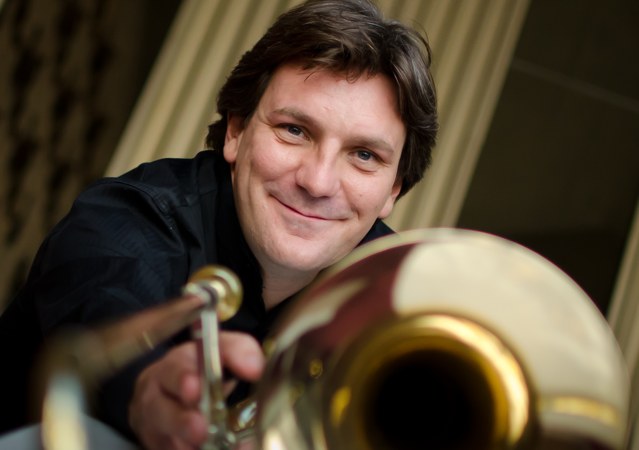 Teatro Regio Torino, Pentabrass Quintet et Quartetto Italiano di Tromboni
Vincent Lepape was born in Rouen 21 March 1972. He began his musical education in this city with Gilbert Moisand and pursued with Jacques Mauger before moving at the age of 16 to the Conservatoire National Supérieur de Musique de Paris. There he studied with Gilles Millière and also won First Trombone Prize and two First Chamber Music Awards in the class of Jean Douay. He perfected his training with Yves Demarle at the Paris National Conservatory of Music and received in 1992 an award for Excellence.
He collaborates with the most important orchestras such as the Orchestre National de France, Orchestre de Paris, the Paris Opera, the Opéra de Lyon, Orchestre de la Suisse Romande, the Palau de les Arts (Valencia) Moscow Orchestra, Orchestre de Lyon, Orchestre de Cluj (Romania), the Montecarlo Orchestra, Opera Naples, Andras Schiff chamber orchestra "Capella Andrea Barca."
In 1994, he won the competition for solo trombone in the orchestra of the Royal Theatre in Turin (Teatro Regio Torino), founded by conductor Arturo Toscanini and directed since 2007 by Gianandrea Noseda. With this orchestra he has made several recordings for Deutsche Grammophon and Chandos and participates in numerous tours during which he played in important venues (Carnegie Hall, Suntory Hall, Wiener Konzerthaus, Dresda, Edimburg .. .).
In 2002, he interpreted the first Italian performance of "Symphony for Trombone and Orchestra" by Ernest Bloch under the direction of Alexander Anisimov.
Vincent Lepape is a founding member of the brass quintet "Pentabrass" created in 1998 with whom he has recorded four CDs – Suite Impromptu (SCM Records Italy, 2001), Fred Mills and Pentabrass Quintet (Mark Records Ny Usa, 2008), To Fred with Love, the World's Finest brass Players pay Tribute to Fred Mills (AppleJazz Records, 2010) and a recording with the participation of Adam Frey. With this ensemble, he has participated in over 300 concerts in America, Asia and Europe, among others at the Moscow Conservatory, the University of Georgia (USA), at the Festival di Jeju (South Korea), the Festival of Cartagena (Colombia), the Stresa Festival (Italy), the Brass Festival in Limoges. The Pentabrass Quintet held for 9 years (2000-2009) the "Pentabrass Festival" featuring world famous soloists and an international brass faculty, featuring world-renowned trombonists.
In 2009, he participated with his quintet, alongside Mnozil, Spanish Brass, Epsilon and Belgian Brass at the European Brass Orchestra conducted by Sylvain Cambreling and chaired by Pierre Boulez.
In 2012, he also founded the "Quartetto Italiano di Tromboni" with Matteo De Luca (Suisse Romande Orchestra), Devid Ceste and Diego Di Mario (RAI orchestra). They appear in many concerts in Europe and hold several master classes.
He regularly performs as a soloist throughout the world (Brazil, Colombia, Spain, France, Italy, Switzerland, Germany).
He participated on the CD "Trombonists Antoine Courtois play Jean-Michel Defaye" distributed by Harmonia Mundi (2015). He also recorded a solo with Jean-Efflam Bavouzet in the last CD of Brigitte Fontaine" I have the honor of being "(Universal, 2013).
He was invited as soloist at the Mediterranean Trombone Festival of Marseille (July 2015) and the Lausanne Trombone Festival (February 2016). His first solo CD will appear soon on Summit Records (USA).http://www.summitrecords.com
Vincent Lepape teaches trombone at numerous courses and academies such as Trombone and Kitchen in Auch, Spanish Brass Academy, 33 ° Curso de Verao di Brazilia (Brazil), Brassurround (Spain), Caluire Course, MC Festival Pereira (Colombia) , Internship Evian Fiatti Festival Novara (Italy), Alsace trombone Festival.
An International teacher, he has taught since 2007 at the Pôle Superior Conservatory of Aosta Valley. Students taking courses come from all over Italy. Many of his students are teachers themselves in the most important Italian institutions. But his class also attracts musicians from France, the United States, Japan, Spain or Colombia. He was invited with his class to represent Italy at the International Trombone Festival 2012 in Paris and Strasbourg and also at the European Trombone 2013.
He is actively involved in the success of his students, who win many auditions and competitions in the best orchestras such as: Orchestre National des Pays de la Loire, Luzerner Sinfonieorchester, Orquestra Amazonas Philharmonic Manaus, Teatro Carlo Felice in Genoa), KZN Philharmonic Durban orchestra, Teatro Regio Torino, Arena di Verona, Maggio Fiorentino.
Since 2011, Vincent Lepape is the artistic director of the festival MasterBrass Palazzolo sull'Oglio (http://www.masterbrass.it/) where he invites some of the biggest international trombone soloists (Stefan Schulz, bass trombone in the Berliner Philarmoniquer, Michel Becquet), and chamber groups. In this framework, he organizes an annual week of concerts around the trombone. Annually, a CD containing the best moments of the festival is recorded. The fourth CD from the festival is distributed by Editions Aldebaran, as will be the fifth edition.
He is regularly invited to participate in numerous juries and competitions, including those of the Lyon Conservatoire, Geneva Hem Hem Lausanne, International Competition Chieri, International Concours d'Aosta.
He plays tenor trombone legend AC420-R and alto trombone 131RI
Instruments
CREATION 421 New York – Tenor Trombone

Discography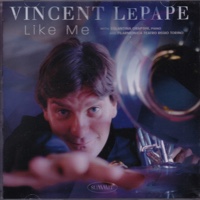 Like Me(2016) 2016 Summit Records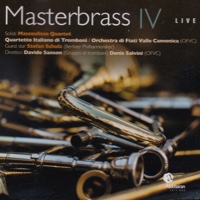 Masterbrass IV(2015)
2015 Aldebarran Editions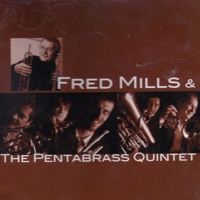 Fred Mills & The Pentabrass(2012) 2012 Mark Records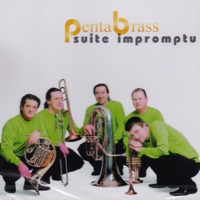 Suite Impromptu(2001)
2001 SMC Records
Retour en Haut